Who We Are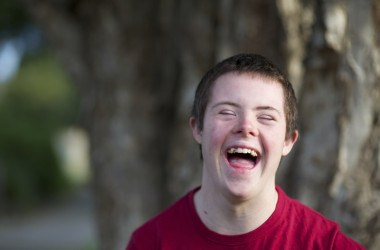 PathWays is a non-profit agency that serves people with disabilities in their home communities in Sullivan and Lower Grafton counties. PathWays works with children, adults, and their families to provide ongoing, individualized support. PathWays works with local agencies, programs and businesses to provide individuals with meaningful work, recreation and community life.
PathWays of the River Valley is the result of a merger in 2006 that combined the resources of Developmental Services of Sullivan County (DSSC) of Claremont, and United Developmental Services (UDS) in Lebanon and is governed by a Board of Directors comprised of local citizens.
History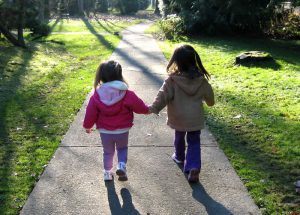 In 1973 a group of parents of children with developmental disabilities joined together to discuss the need for services and assistance in the community. They wanted alternatives to their children being home all day and worked to create some productive and meaningful opportunities. This grassroots group eventually helped to form Sullivan County Rehabilitation Center, and began offering vocational and day supports in 1973.
Services began to be developed around a person's needs and in settings that better reflected normal community life. In 1990 SCRC changed its name to Developmental Services of Sullivan County to better reflect the shift that was occurring in service provision. DSSC began to open smaller residential settings and increased its focus on providing individualized services and family support. This trend continues today with increasing focus on self-determination and working in partnership with individuals and their families.
The developmental service system in NH continues to grow and change in response to the needs of the individuals it supports.
In 2006, Developmental Services of Sullivan County merged with United Developmental Services, and in 2007 the name was changed to PathWays of the River Valley. Today, the combined agency employs over 240 local citizens and has an annual budget of $16 million.
Began as Sullivan County Rehabilitation Center in 1973
Formed by a group of families in response to a community need
Name changed to DSSC in 1991
Merged with United Developmental Services in June 2006
Name changed to PathWays of the River Valley in April 2007
Learn how we developed our new name and identity here.
Area Agency
PathWays is one of 10 area agencies designated by the State of New Hampshire
Governed by a volunteer board of local citizens with over 50% consumer representation
Single point of entry to services for individuals with developmental disabilities in Sullivan County and Lower Grafton County
Supports over 600 individuals and families throughout Lower Grafton and Sullivan Counties
Employs approximately 200 local citizens
Brings approximately $19 million each year into the local economy in jobs as well as direct purchase of goods and services
Provides the majority of services directly through employees and home-providers; but also contracts with other agencies to provide services in the community
Provide long-term care services which are funded primarily through Medicaid