Featured Case Managers
As we close out Case Manager's Week, we would like to highlight a few them for you and some were even brave enough to include a picture. I hope you enjoy learning a little bit more about our colleagues! Thanks for sharing a bit of yourselves Naomi, Roy, Cindy, Melissa, Kelly and Kathleen.
Naomi Barry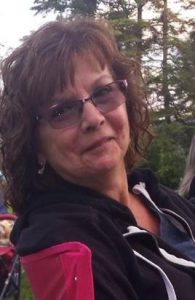 Naomi enjoys people and being around people. She has always been employed in a helping position and truly enjoys case management. She joined Pathways in 2015 and appreciates all of the many moments she has with individuals and staff. Naomi has two adult children and four grandchildren. In her off time, she enjoys spending time with family and friends. She looks forward to reading a good book and likes most any genre and author. She also enjoys cooking, baking, and gardening.
Roy Butler
Roy is an avid skier, snowboarder, hiker and marathon runner. However, his last attempt at the Boston Marathon ended in a thrilling defeat. Roy had a pinkie cramp that started just before the pistol went off. By the time he had put his foam roller away the last runner had reached the finish line. He enjoys camping in the wild and finding solitude while mountain climbing. In his early 20's he backpacked across Europe. Both Reagan and Gorbachev insisted that he attend the dismantling of the Berlin wall, as it was his idea. If he is not helping to rebuild villages in Uganda you can probably find him in a Burger King Drive Thru.
Cindy Colburn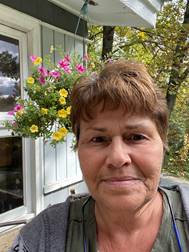 This is Cindy's 24th year with the agency and she has worked in many areas and has learned a lot over the years from many of the individuals I have worked with and my peers! She thinks one of the biggest things she has overcome is change-in our system change is inevitable. She lives in West Lebanon and has 3 grown children ages almost 33, 34 and 36 and two grandsons 10 and 5. She also has a few others that call her their grandmother or Auntie that are 16 and 12. Cindy has also been married for 37 years and loves the ocean and traveling.
Melissa Collins
Melissa has been with Pathways for nearly 5 years though she has been working in the field for 10 years in different states. She grew up in California, lived in Arizona and has now lived in New Hampshire for the last 6 years. Melissa has been on quite a few adventures and is always up for more! She enjoys meeting individuals where they are and finding new ways to get them as independent as possible.
Kelly Given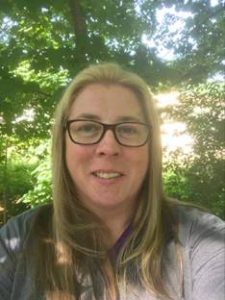 Kelly has been living in Claremont for 14 years and before that lived on the Seacoast area of NH for most of my life. She loves the ocean; more for walking on the beach and the sights and sounds vs. the sun and sand. She has worked in human services since 2000 and enjoys it very much. She has two adult sons who also live in Claremont.
Kathleen March
Kathleen grew up in Claremont and lived here until she went to St Louis with her mom shortly after graduating from college. After she got married, she moved all most yearly. She has 2 kids that are grown though not flown! In her spare time (if she ever has it), she likes to read. I also have 2 cats who are 14!